• Fay Dashper-Hughes • #crochetclan • christmas cracker crochet • colour crochet • colour work crochet • colourwork crochet • crochet • crochet christmas • crochet cracker • fay crochet • fay dashper • fay dashper-hughes designs • intarsia crochet • lang jawoll crochet • modern crochet • modern crochet design • scandi christmas crcohet design • scandi crochet • scandi crochet colours • scandinavian crochet colours • scaninavian crochet design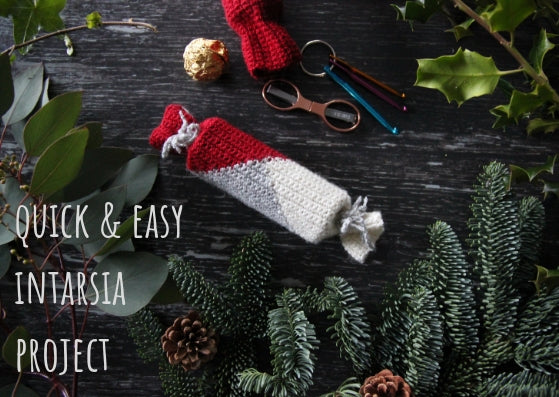 A quickie little freebie crochet intarsia project of a Christmas cracker.
You can use it for giving little gifts or as a cracker garland.
There's a full photo tutotial in case you are new to intarsia crochet.